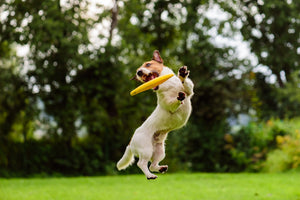 Every athlete requires conditioning and cross training, and canine athletes are no exception. When competing in agility, flyball, dock diving or any canine sport, your dog has to use their entire body to jump, twist, run and turn, all while moving at full speed. This means they need greater amounts of strength, endurance, power, balance, proprioception and flexibility than the average dog. Your dog's fitness level is a key contributor to success and the proper exercise regimen can make all the difference.
What kind of exercise is best for sporting dogs?
The type of sport your dog participates in will determine the best focus for your fitness routine. Dock dogs need a strong hind end for explosive and powerful jumps. Disc dogs need extraordinary core strength to leap great distances and twist in the air. And agility dogs need endurance and agility to race through the course.
Learn More
You can't win if you're not in the game. By increasing your dog's strength, you'll reduce the chance and severity of injuries, and keep your dog competition ready.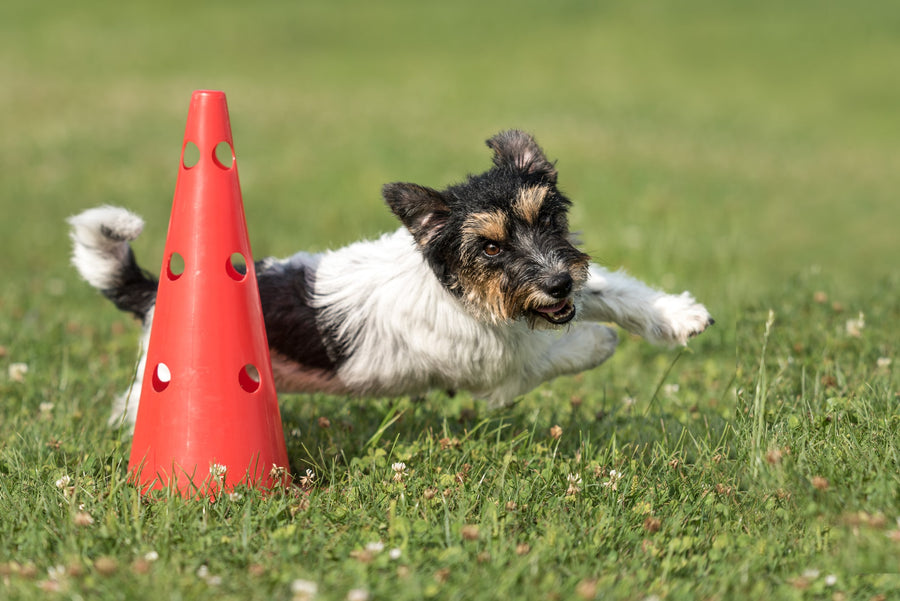 All canine athletes need a powerful core
The core muscle chain includes all the muscles that lie close to the centre of the body and are responsible for overall stability. A powerful core improves balance, protects the back and reduces the risk of injury. Core conditioning is an essential element to overall fitness.
Warm Up Exercises
CHECK OUT OUR FITNESS VIDEOS TO GET INSPIRED, FIND NEW EXERCISES AND MORE!